In spring, the Subasio Park is covered with carpets of flowers and herbs. A thousand shades of color appear in the middle of a beautiful green backdrop. This is the best time to immerse themselves in the meadows and gather peasant herbs, after the cold temperatures of winter have mitigated the bitter accent that distinguishes their flavor. In the past it was a characteristic moment of rural culture. Needless to say, my grandmother and my mother were masters in choosing the most delicious varieties, but now, gradually, we are losing this tradition.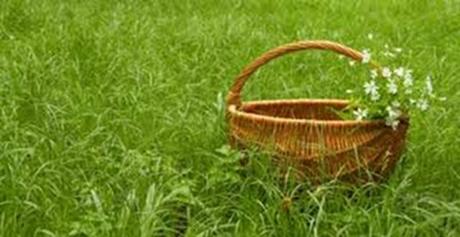 In Spello, San Giovanni and Collepino, the event "Subasio con Gusto" try to revive an identity of our people, rediscovering peasant herbs and mountain flavors. The exhibition presents and offers a taste of the most popular herbs of Umbria, trying to join: folk tradition, environmental tourism and enogastronomic culture.
Thanks to the experience of seniors and to the census of the Agricultural University, "Subasio con Gusto" can: spread the knowledge of some wild and edible plant species typical of Mount Subasio (more than 80 species of peasant herbs), teach how to search them along the Park area, suggest how to cook and taste them.
Inside the event are planned several activities: educational and training courses, photographic exhibitions, tasting sessions, guided for gathering of herbs, games-workshop for children, market of the food excellence of Umbria, nature walk to discover the routes of park: "Way of the Olives Trees" and "Roman Aqueduct".
That ancient culinary tradition typical of the rural culture of Umbria, from sustenance for poor families, has become today: a symbol of biodiversity, a natural heritage to be safeguarded and a delicacy sought by the food tourism. During the festival, the restaurants of Spello offer "At Table with Herbs", typical menu with Subasio's peasant herbs.
The Exhibition of peasant herbs and mountain flavors "Subasio con Gusto" this year will take place from 5 to April 7, 2019.
For the event program: www.prospello.it. To stay in the area choose the Holiday cottages of Subasio.