The Ascension at the Subasio is a classic apointment among the events of the Assisi's region. Once again, nature, tradition and spirituality blend together to celebrate an important time of the year.
In Christian tradition, forty days after the resurrection, Jesus ascends to heaven. The population of Assisi and Spello celebrates this date climbing on the summit of Subasio.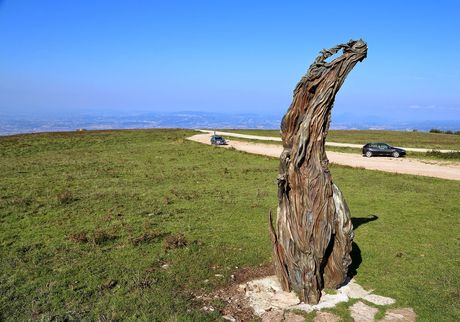 The shelter of the Stazzi, on the Assisi's side, and Madonna della Spella, on that of Spello, are the meeting for religious recurrence.
Then, the fest continues all together with an open-air lunch. The city associations, such as the Amici della Montagna of the Assisi, organize a picnic among the lush meadows: salty pies, omelettes, beans, pecorino and good wine. Lastly, there is a cheerful afternoon between traditional games and animation for children.
Sunday, June 2, 2019
Ascension Monte Subasio – Rifugio Stazzi
Morning – Mass at the Refuge; installation of the traditional bell and Holy Mass, celebrated by the Cappuccini Brothers.
Lunch – Picnic on the grass; each participant will provide what is needed for their picnic.
Afternoon – Popular Games; many games for big and children, fun rewards for all participants.
Ascension Monte Subasio – Madonna della Spella
Morning – Holy Mass at the Madonna della Spella church
Lunch – Traditional spaghetti in meadows.